Familiar place names often evoke a slideshow of landmarks in the mind's eye, coupled with sensory memories of living or visiting a place. For instance, any conversation about New York City will likely bring up snapshots of yellow taxi cabs, hustle and bustle, tall skyscrapers, and a city that never sleeps. The same is true of Edinburgh and its wonderful neighbourhoods. Comingled with the images of Edinburgh Castle, Palace of Holyrood, the sights and sounds of the Royal Mile, are the quiet walks through Stockbridge and along the Water of Leith, relaxing or picnicking in Inverleith Park, and the charming quaintness of Dean Village.

The Water of Leith is one of the most sensational geographical aspects of living in the EH4 area. Beginning in the Pentland Hills and coming to Edinburgh by way of Balerno, the waterway traces and flows through Edinburgh for nearly twelve miles before emptying into the Firth of Forth. The most beautiful and iconic section of the Water of Leith curls around Stockbridge and Dean Village. This is easily one of the most peaceful and lovely ambles to explore in Edinburgh and as a resident you'll find that it offers a sense of detachment from the noise of city life; one is aware of being in a city but this stretch of path is so tranquil and picturesque that it fosters a feeling of having stumbled across a sleepy hamlet.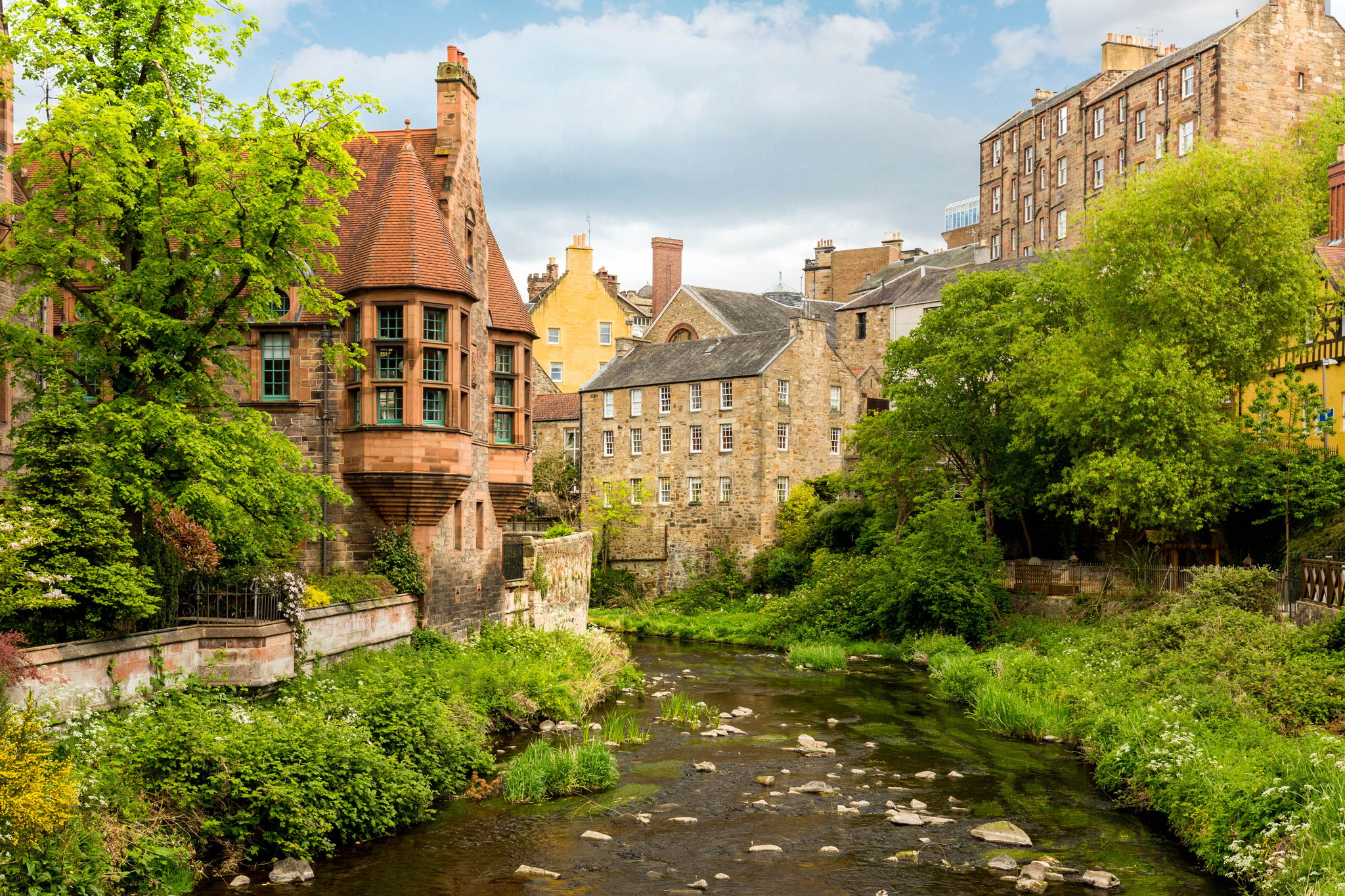 Following along the Water of Leith through Dean Village brings you to the Scottish National Gallery of Modern Art buildings. These two buildings stand gracefully on either side of Belford Road with an eye-catching sculpture park and landscaping. Nearby is Belgrave Crescent, a fantastic sweeping crescent packed with Victorian townhouses that use bold architectural elements including canted bays and balustrading.
Just along the road, betwixt the Dean Gardens and along the Water of Leith, is St Bernard's Well. Worth a visit, the well was erected in 1789 over a natural spring famed for its healing power. The building over the spring contains a statue of Hygieia, the Greek goddess of health, while the pumphouse beneath is adorned with blue and gold mosaic and is a copy of the Temple to the Sybil at Tivoli. The Edinburgh gem was furbished in 2012 as part of Edinburgh World Heritages' Twelve Monuments Project.
If you're looking to buy or sell in this wonderful area of Edinburgh, get in touch with our Residential Sales team today.