We work with a large number of landlords to offer student lets in Edinburgh. Our expertise in this sector ensure that the rental process goes smoothly and that any problems are dealt with quickly.
Our Expertise
Fully Managed Service
Our Fully Managed service will cover all your student letting needs. We will advertise your property to students, vet tenants and then manage their requirements for the duration of their tenancy.
Emergency Helpline
We operate a 24-hour emergency helpline for students, so that emergencies will be responded to immediately, without any need for the landlord to be involved.
Consultancy
Our team can advise you whether your property is suitable for the student letting market, let you know how to maximise your returns and answer any questions you might have.
Marketing
We provide effective marketing for student rental properties. This includes a student property alert service that will forward details of your property to a selection of carefully vetted potential tenants.
Legislation, Safety and Compliance
We can work with you to ensure that your property is compliant with all current health and safety requirements. If needed we can also provide insurance, financing and taxation advice.
Free Appraisal
If you are thinking of letting a property to students, we'll be happy to give you a free appraisal of its potential letting value. We can also provide projections of potential 12-month rental levels to help you plan.
Testimonials
"I recently bought a two bedroom flat in the city centre which required to be refurbished throughout. Rettie and Co arranged for their contractors to estimate for the works to be carried out and upon my approval, refurbished the flat to a very high standard. Within a short period, Rettie and Co had marketed the flat for let and found tenants. Excellent service."

Rettie & Co. have been a fantastic agent for securing me with a great tenant and walking me through the process of renting out my property in Edinburgh. With a move overseas to manage, they have provided a 5 star service which has been hugely appreciated. Keep up the professional and personal service.

My partner and I were looking for an estate agency to manage our property while living abroad. Ros Mills and the team at Rettie & Co. came highly recommended and have been amazing. They have managed everything down to the smallest detail, removing the stress of becoming landlords. We cannot express how much this has helped as moving countries is pretty stressful all on its own.

I wanted to highlight and express my appreciation and thanks for the exceptional service that was afforded me by members of your Edinburgh lettings team. From the moment Fraser took my initial enquiry for Oliver Cottage at Gullane, the viewing and application process, through to being handed the keys, the level of service was second to none from Fraser, Pippa, Linsey and Chloe - exemplary is the word that springs to mind. I have been a property owner and landlord myself for many years and have yet to engage with any letting agent that compares to the service I have encountered through Retties. It is some 40 plus years since I myself was last a tenant and to date I cannot fault the service I have received. I will at some point be looking to purchase a property in the North Berwick area, so hopefully the Sales team at Retties will be able to assist with that too. The lettings team have set a very high bench mark! Please pass on my sincere thanks to the above mentioned staff, who really have gone above and beyond in making, what initially seemed a bit of a daunting task, far less so.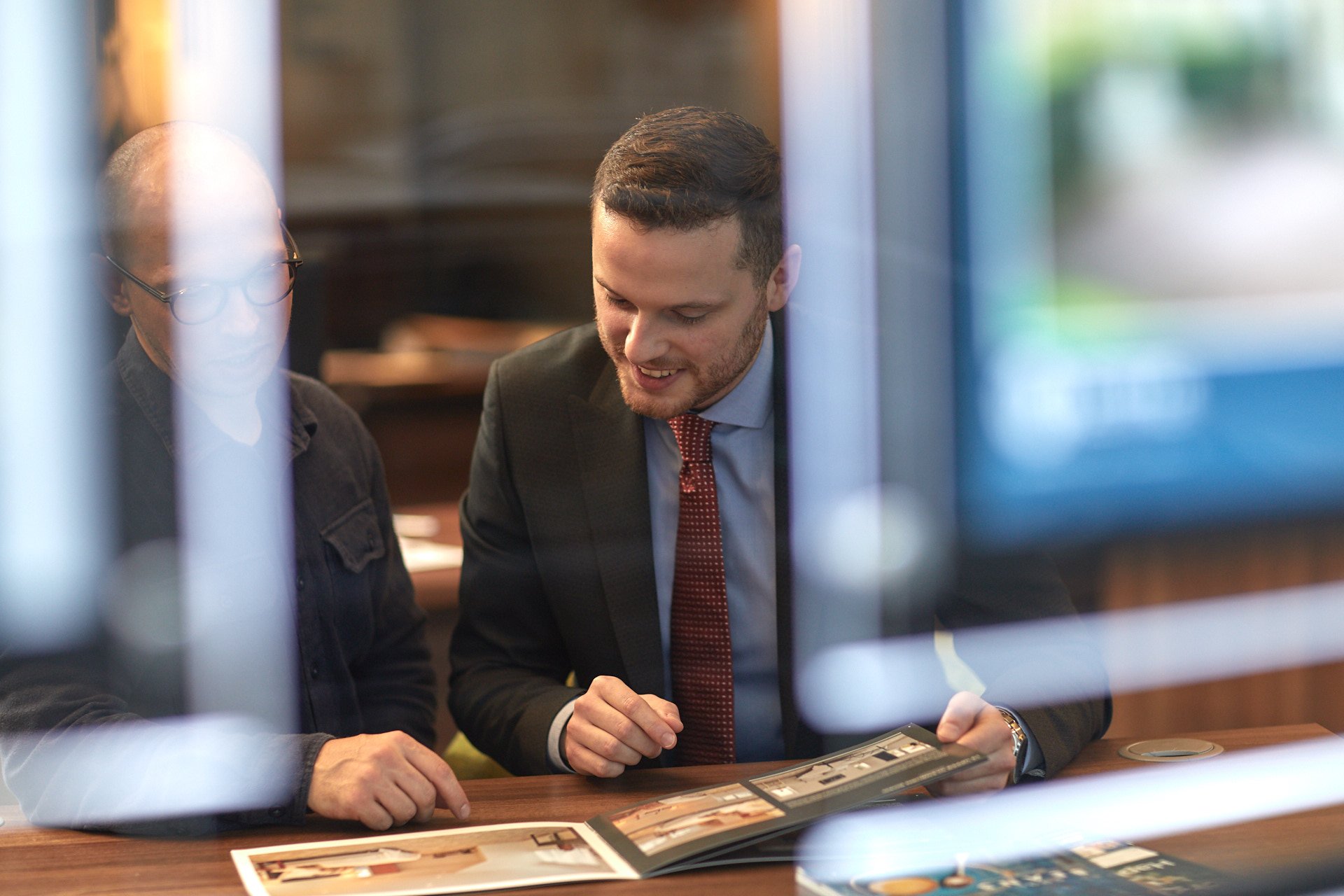 For students renting property for the first time, our Guide to Student Lets outlines the rental process and the assistance that Rettie & Co. provides. It gives advice on issues such as budgeting and subletting your property during university holidays. We also have guides that set out the obligations that students take on when renting shared accommodation. We also provide a range of useful information for students on everyday subjects such as bills, rubbish collection and council tax.