Here's 5 ways to turn that dream into a reality.
It's the dream of many aspiring gentries; a well-defended, impenetrable fortress to call home. Whether it's the romantic notion of knights wooing fair maidens or the grandiose architecture, when castles come on the market, there is always a large interest. And where better to own a castle than Scotland? There's nowhere like it in terms of scenery, history and culture.

We look at five Scottish castles on the market right now, from semi-ruined shells crying out for restoration, through to mansion houses surrounded by acres of well-manicured gardens.


1. Camis Eskin House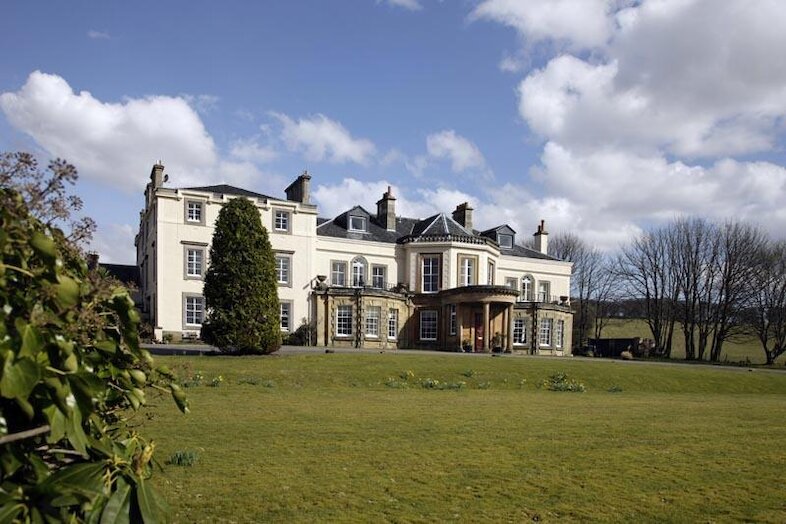 Technically not a castle (in the sense of turrets, moats and drawbridges at least), Camis Eskin House is an affordable version of the full-sized property - a castle for beginners. The property for sale is a ground floor apartment within the house, for a modest (in castle terms) £375,000. Five bedrooms, three reception rooms and three bathrooms means it's not exactly cramped. The apartment's decor is very castle-esque with lots of impressive exposed stonework, wooden beams and open fires. The 7 acres of grounds include a huge lawn area, mature woodland, and a paddock; though they are shared with other apartments in the building.

Offers Over £375,000 - SOLD


2.Castle Gogar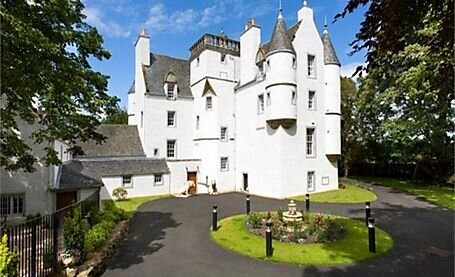 Now, this is a proper castle. Built in 1625, and restored in 2003, Gogar boasts all the things you'd need if you wanted to live in private, hidden away luxury: a long driveway with electric gates; a vault, and designer bathrooms, bedrooms and kitchen. Got more than one horse? The castle's four paddocks, tack room and outbuildings should accommodate you, along with the 3.7 acres of grounds in which to ride. The great thing about this property is its carefully concealed modernisation: an up-to-date central heating system disguised by radiator covers in keeping with the period; underfloor heating; and full internet network cabling throughout.

Offers Over £2.9 Million


3. Monkton House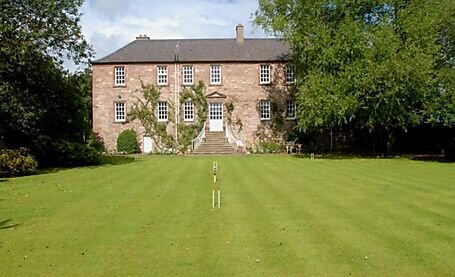 A fortified laird's house built in the 15th century, Monkton house is another carefully and covertly modernised castle, making the property a lot more livable without losing any of its charm. With traditionally decorated rooms sitting alongside modern, bold design choices; this property has six bedrooms in total, including a two bedroom cottage within its grounds. Mod cons include a jacuzzi; fully rewired electrics, TV aerials and internet in every room. Much of Monkton's decor has a story to it: Oak panelling from the Cunard ocean liner Franconia, a marble fireplace taken from the ocean liner L'Atlantique. There are shells embedded in the tower to 'ward off witches', and original arrow-slits and gun loops still exist. This is a property steeped in history, but transformed into a perfectly practical home.

Guide price: £1.25 million - SOLD


4. Cavers Castle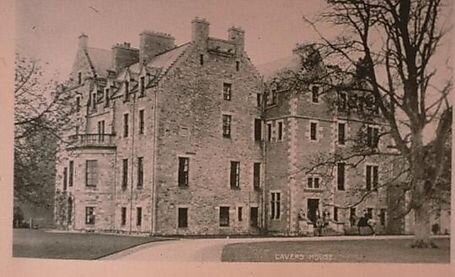 For those wanting a project, this is the castle for you. The castle has degenerated to the point that only the east wing exists, and even that as an empty shell.

Originally, it was a 64-room, 100,000 acre residence, owned and lived in by the Douglas family for over 300 years. A very different story now, as the castle has fallen into ruin, and much of the land had to be sold off.

On the upside though, it offers 11 acres of land, including a large pond, woodland area, and the remains of a curling pond. 11 feet thick walls in places means there is a very strong backbone to build from, and plans exist to restore the castle to a high specification family home.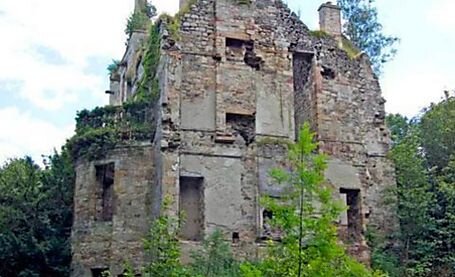 The plans are to include a swimming pool, gym, library and cinema - and local planning departments are keen to have the building restored to its former glory. The price? Due to its state, it's a bargain at £300,000; though the cost of restoration puts it as the most expensive property on this list to actually live in.

Offers Over £300,000


5. Auchenheath House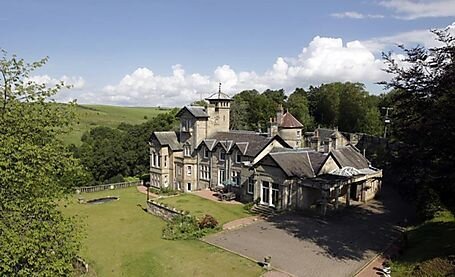 This nine-bedroomed mansion is the newest property on our list, built in 1842. It sits in just over 12 acres of grounds, and includes a gate lodge, cinema and turrets. Again, this property keeps its traditional interior design, alongside the practicality of having a modernised kitchen and bathrooms (there are four of them). A chapel was added including a priest's hole (just like the one in Skyfall), which could now be used as a self-contained house by itself. An impressive marble fire place from Hamilton Palace adorns the drawing room, while beautiful stained glass designed by Steven Adam can be seen throughout.

Offers Over: £1.6 million