Moving house in East Dunbartonshire couldn't be easier with property experts Rettie & Co opening a new office in the heart of Kirkintilloch.
Originally published in
Living
magazine. Written by Gayle Ritchie.
Buying, selling or letting your home can be a turbulent time, fraught with emotional and financial worries.
Luckily there's no need to navigate this stressful journey on your own! Rather, it makes sense to use the services of Rettie & Co, a brilliant company whose experienced staff know the property industry inside out.
Backed by Scotland's largest in-house research team, Rettie & Co have helped thousands of people move to the next stage of their lives. Their broad service offerings include residential sales, lettings and development services.
With the exciting news that a new office is opening in the heart of Kirkintilloch's bustling town centre, the company is looking forward to helping local buyers and homeowners to achieve their long-term property goals.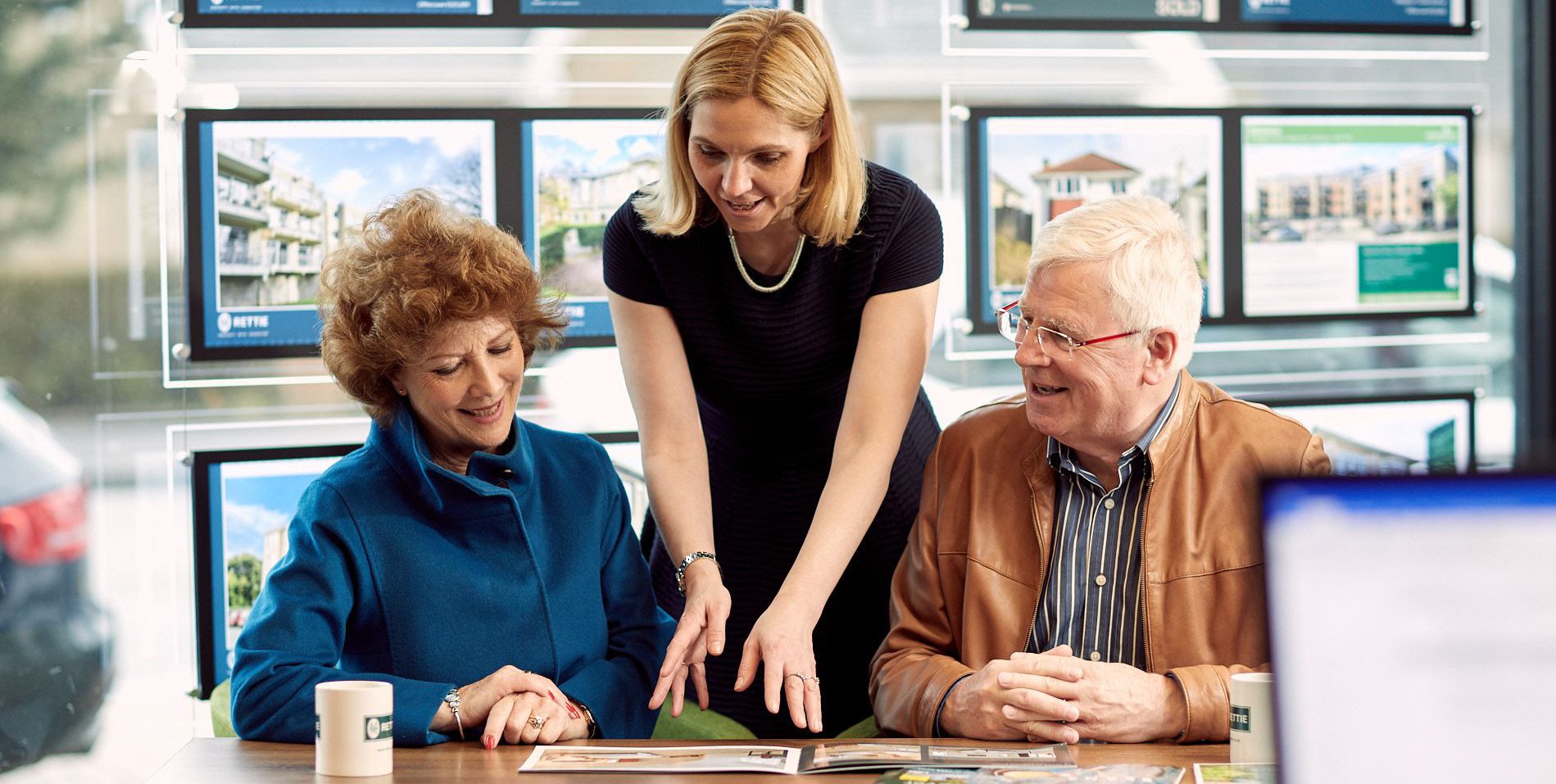 "Our clients' needs shape the way we work and from our new office, we'll offer a tailored, personal service, catering to each client's specific requirements, says sales negotiator Samantha Don. "From this new branch, we'll be marketing properties in the postcodes of G66 and G64 including Lenzie, Torrance and Bishopbriggs.
"This is an expansion of our existing services across East Dunbartonshire which currently operate out of our Bearsden branch. It's very much a response to client demand and we hope this will bring our bespoke service even closer to hand."
The town of Kirkintilloch was the company's first choice in terms of location for the brand new office. Around 10 miles north of Glasgow, it's considered the principal town of East Dunbartonshire, with east access to surrounding towns and boasting a wide range of shops, services and transport links. "The new office has a strong presence on Townhead, the main street," says Samantha. "It will be very easy for clients to visit with convenient parking nearby. It has a very welcoming feel, being decorated in warm neutral tones, and featuring state-of-the-art digital window displays which we are really excited about."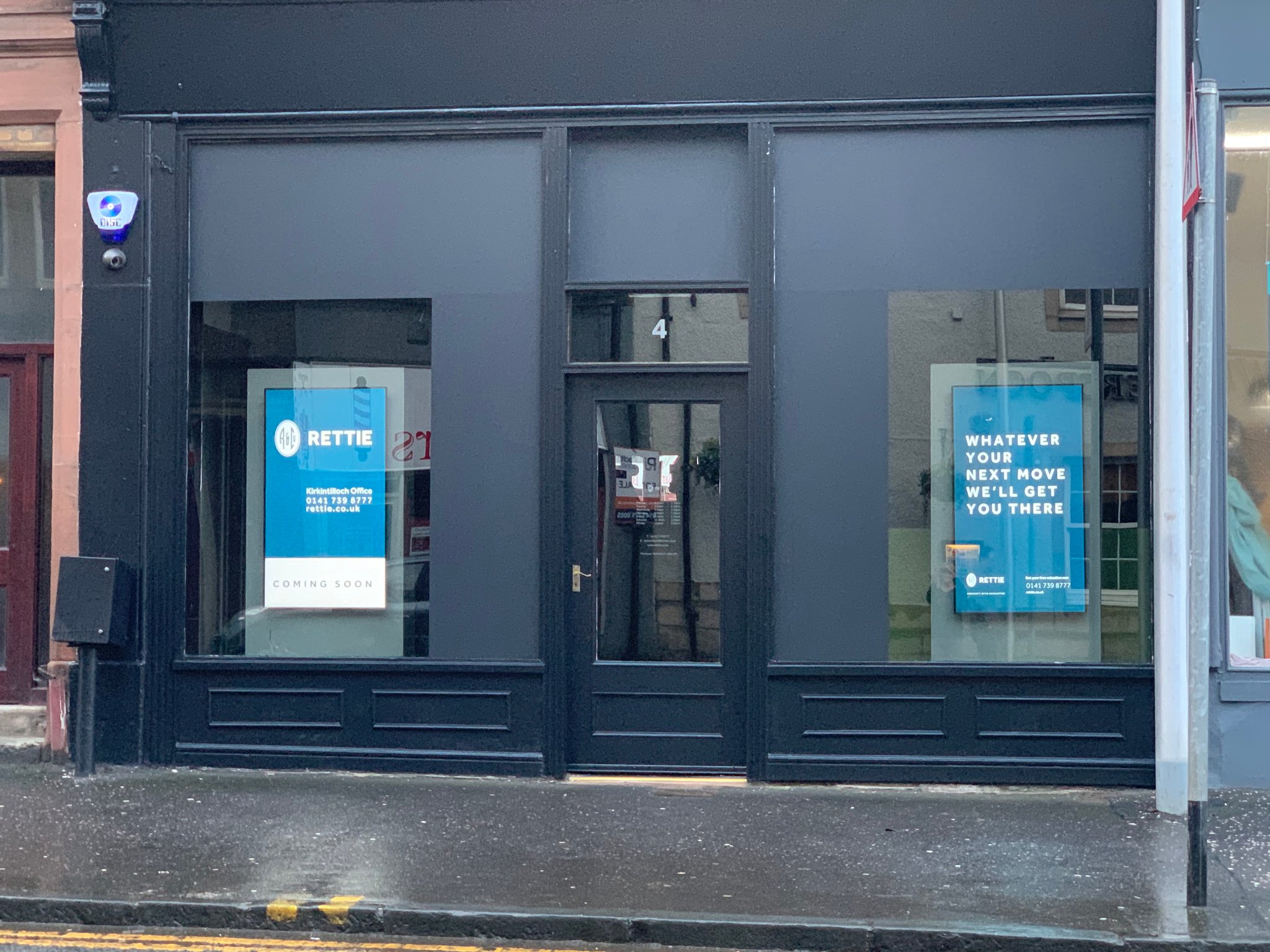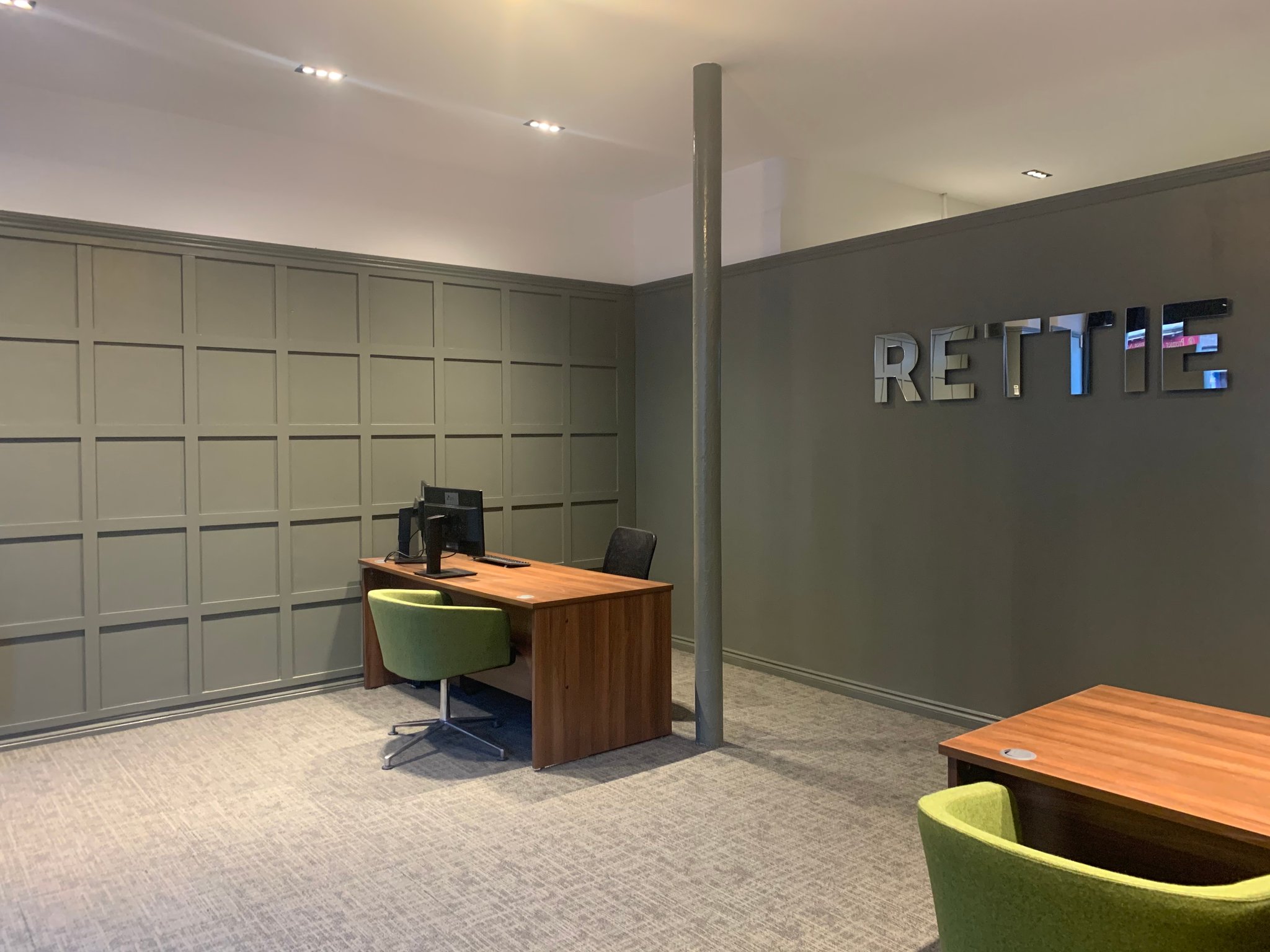 Staff will be on hand seven days a week if anyone wants to pop in to meet the friendly team and have an informal chat about their property needs. The Rettie team understands it's not always easy to visit during the day, so they will stay open until 7pm on Tuesday, Wednesday and Thursday evenings until 7pm to accommodate. "Our ethos at Rettie is very much client-driven," says Samantha. "We strive to achieve the best possible outcome for all clients and with a proven track record of sales, we are happy to offer clear, concise advice to anyone thinking about buying or selling.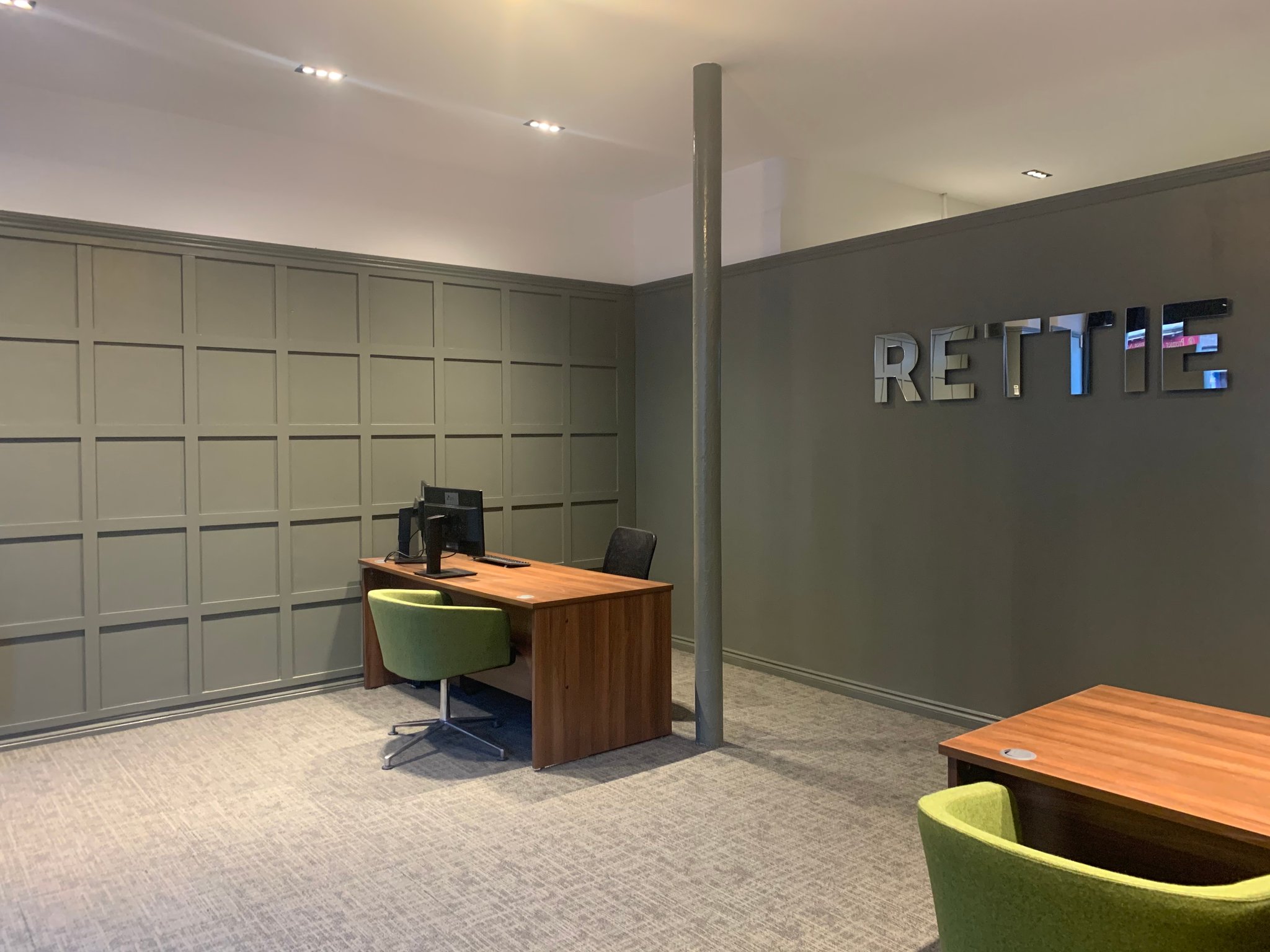 "We have a fantastic database of potential buyers and aim to match them to the best possible property – the one that meets their unique needs. "We offer free property valuations based on our local market knowledge and expertise, helping our clients make smarter, more informed decisions about the next stage of their property journey. This can prove very helpful if you are considering offering for another property or even if you are just beginning to contemplate a move." Rettie also employ the services of professional photographers to ensure properties are presented in the best possible light, both in print and online. They also have a strong digital presence with extensive website coverage through www.rettie.co.uk plus some of the UK's largest property portals and social media channels.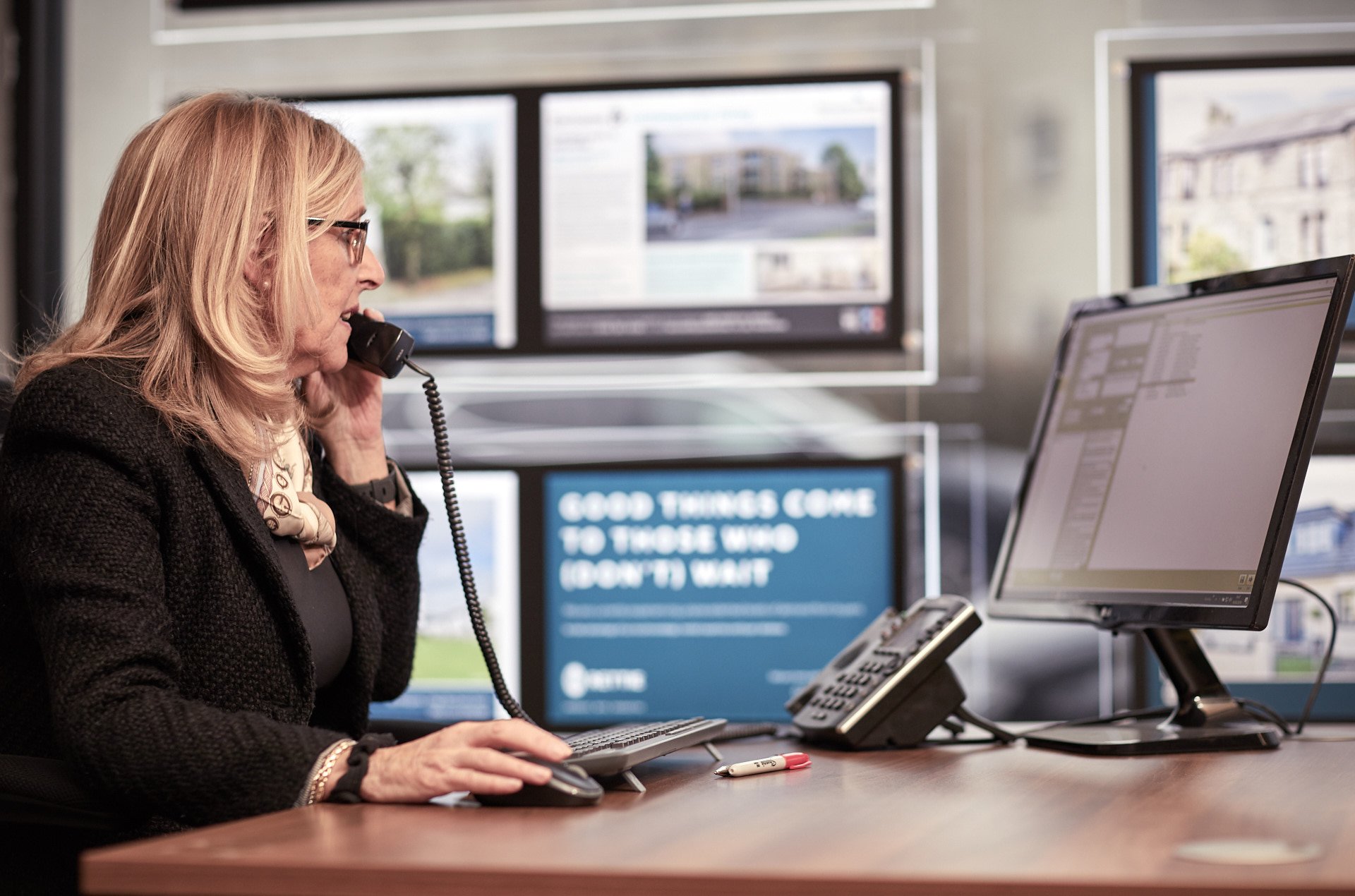 Samantha joined Rettie six years ago and says she enjoys every minute of her job, with no two days the same! "The company is great to work for as it still has the feel of a family-run company where everyone knows each other, but we have a very forward-thinking management team who constantly strive to improve the way we work in order to benefit clients," she says. "Our ambition is to make the whole process of selling smooth, successful and indeed, enjoyable for clients." In February, Rettie achieved a five-star platinum Feefo rating for trusted service, a new accolade, having enjoyed a gold rating for the last three years. This was based on client satisfaction so to get such positive feedback was indeed something to be proud of.
Having worked in residential sales primarily in Bearsden for more than 20 years but also in Bishopbriggs, Helensburgh and Stirling in the early stages of her career, Samantha can remember the non-digital era when she typed up property schedules and glued on photos of houses! "Now of course we can deliver all that information at the click of a button!" she smiles. "What hasn't changed, though, is that people still value personal and professional service – something we pride ourselves on offering. "We can help you on that very important journey, whether you are a first time buyer saving for a deposit, or perhaps moving to accommodate a growing family, or thinking about downsizing to something more manageable. Because we endeavour to really get to know our customers, our advice can be invaluable."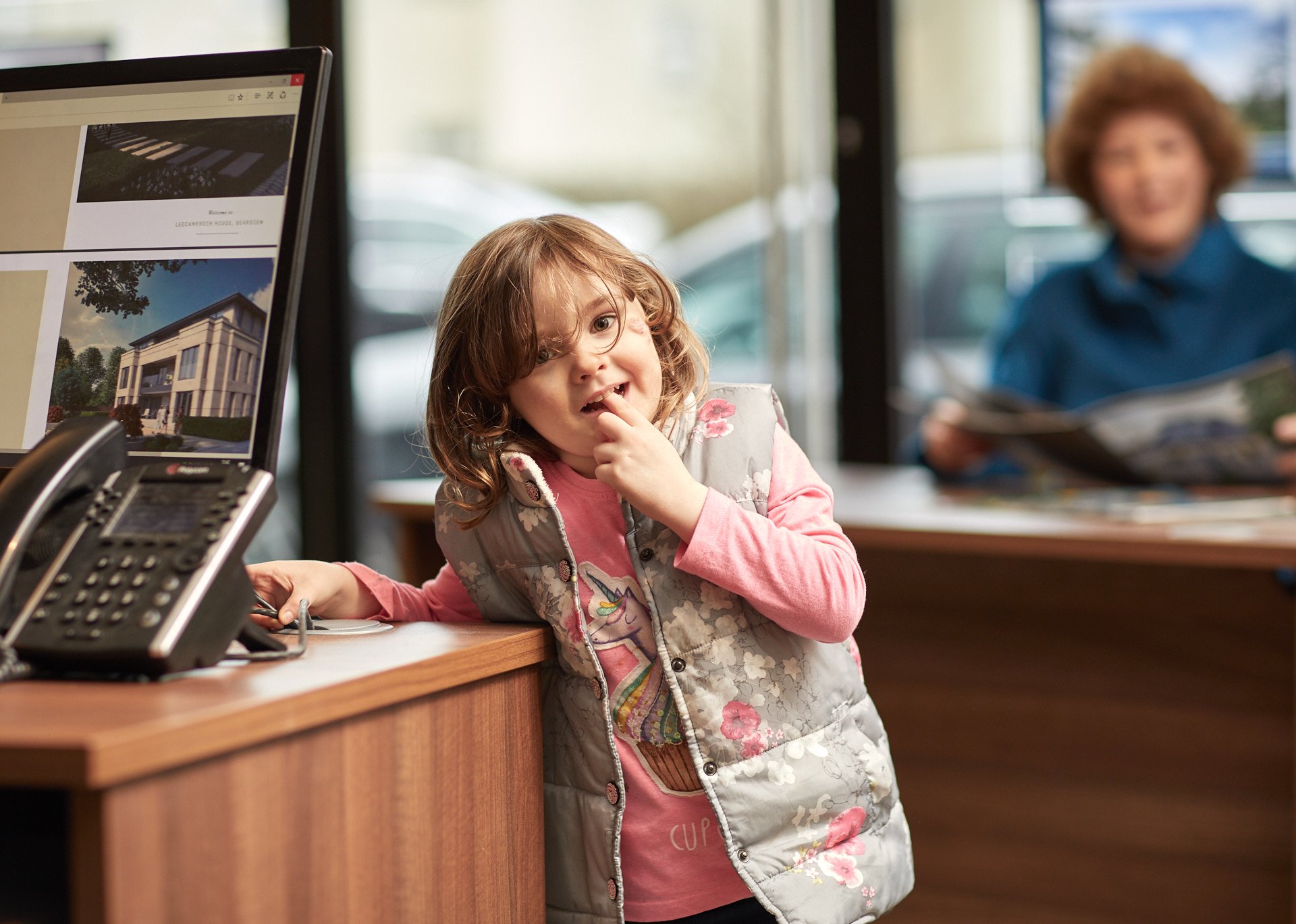 "I know from personal experience how hard it can be trying to find that perfect home. That's why we make an extra effort so that everyone involved in a sale visits the property personally, to ensure we are fully informed when liaising with potential buyers. "I'm often asked if something can easily be extended, how a layout could be altered or even something simple such as 'when does the garden get the sun?' or 'is the attic floored?' That kind of information isn't always easy to spot on a brochure." Much of Samantha's time is spent on the phone or emailing potential buyers to arrange viewings and follow ups, as well as suggesting potential matches which might fit a client's preferences. However, securing an offer isn't the end of the story. Rettie's staff continue to offer support to ensure a sale progresses smoothly. As such, they frequently liaise with solicitors and surveyors on behalf of their clients.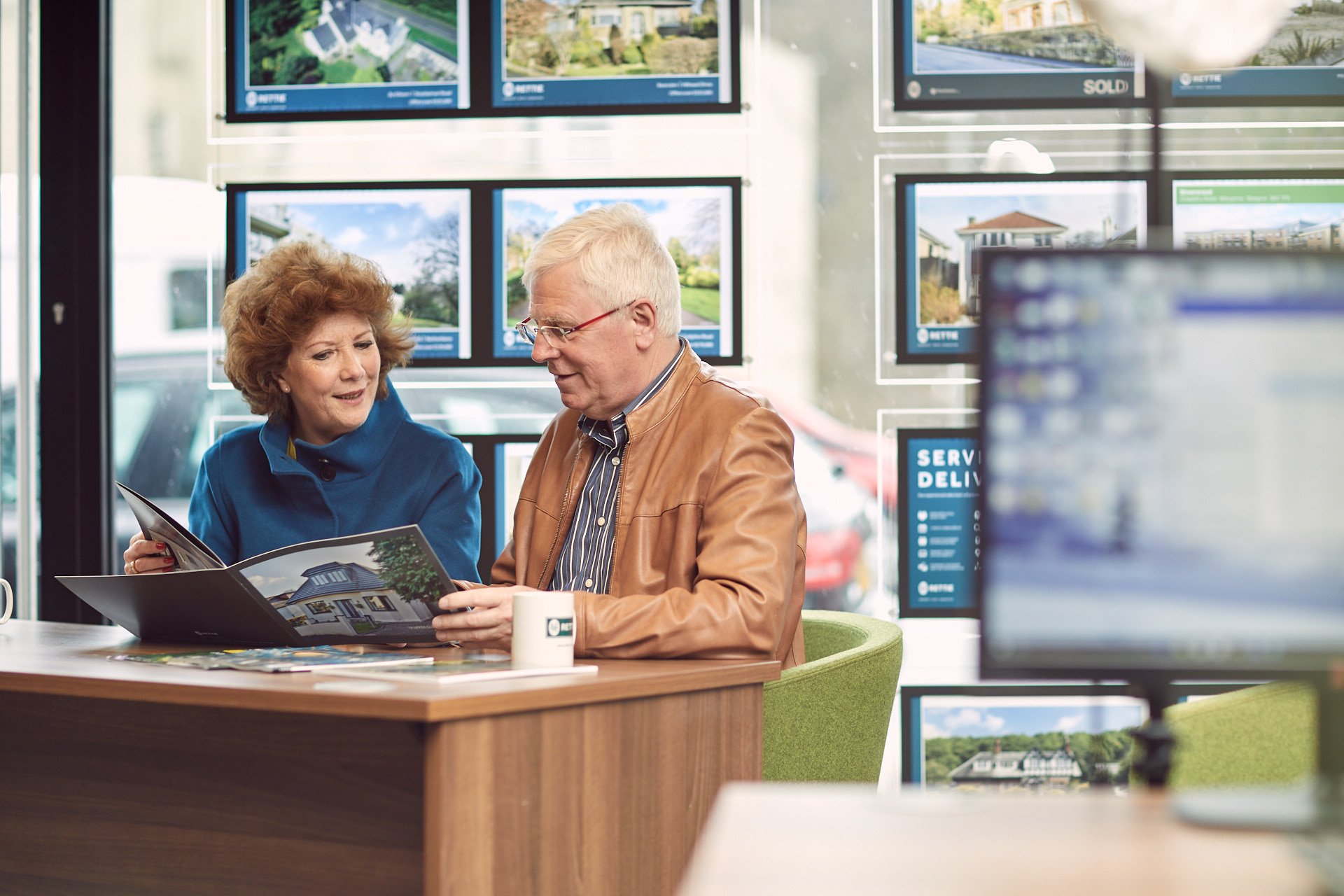 A highlight of Samantha's role is showing homes to potential buyers. "It's really lovely to meet them. And it's so satisfying to hand over the keys for someone's new home and share their excitement." In terms of her own property journey, Samantha has ticked quite a few boxes herself, having been a first-time buyer and moved home twice since. She's also bought an "investment property" which she lets out, and acted as an executor for her parents' property. "I definitely understand the emotions and stresses that can be involved in moving," she says. "We're here to help navigate the highs and lows."