Rettie & Co. has partnered with the UK rental market app Canopy to trial RentPassport and DepositFree insurance at our recently launched Harbour Gateway mid-market Build to Rent (BTR) development in Edinburgh. In Scotland, approximately 40 per cent of all households under the age of 35 are in the Private Rental System. In Edinburgh, this statistic is closer to 65%.

Rent Passport
Renters can choose to pay their rent via Canopy's free to use RentPassport, which is backed by Experian. This enables renters to build a credit score and a renter profile which accurately reflects their history as a tenant. The RentPassport also reduces the back-office costs historically associated with the screening of prospective tenants and reduces the risk of rental arrears. The tenant will own their digital rental history and data, with the ability to choose with whom to share it. This facilitates a trust-based relationship between all parties involved and is delivered to enable 'generation rent' to become property owners quicker.
Deposit Free
Rettie & Co. residents at Harbour Gateway will be given the choice to move into properties without paying an initial security deposit, which is typically equivalent to four weeks rent. Instead, renters can choose Canopy's DepositFree insurance product, backed by HISCOX. DepositFree insurance provides landlords and renters with the same protection as a traditional cash deposit. DepositFree is a one-off policy premium paid by the renter which covers both parties for up to three years. For tenancies longer than three years, a renewal premium would be payable.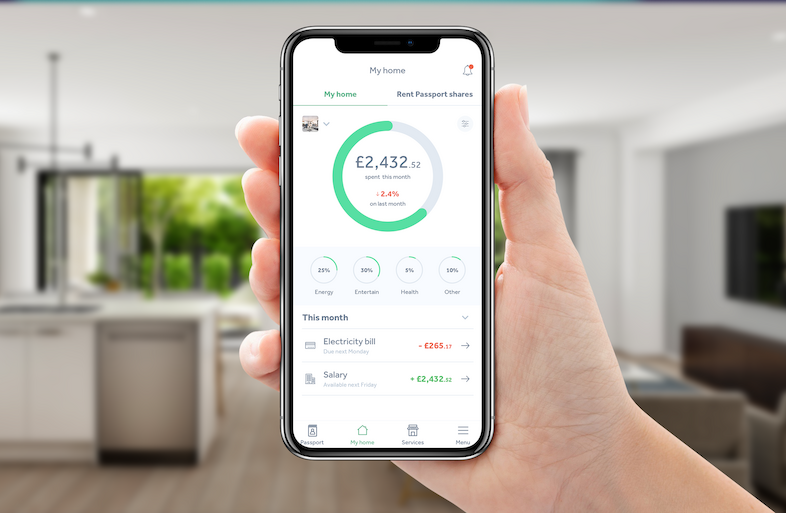 "Scotland, like the rest of the UK, is facing a chronic shortage of housing. In its current state, the private rental sector fails to meet the needs of the nation's renters. Canopy's initiatives offer a lasting solution to the issues currently facing Scottish renters."
Matthew Benson, Rettie & Co. Director and Head of Development Services
"Securing a rental property can be very challenging for many prospective tenants, especially when they are waiting for their previous deposit to be returned at the same time as trying to secure and pay for a new property. This trial will help people rent their dream home by taking out DepositFree insurance and using Canopy to track their rent to help improve their Experian credit score."
Jon Pitt, CCO of Canopy
Recent research revealed that the annual number of Mid-Market Rent building completions has risen from only 16 to 1,133 units over the past decade. Over the last twelve months, annual MMR completions have increased by over a quarter. In Edinburgh's Western Harbour, over 3,000 applications were made for 234 homes at the new Harbour Point and Harbour Gateway developments which emphasizes the housing shortage facing Scotland and highlights that MMR developments are a solution to this problem.