Following the curve of the southern shoreline of the Firth of Forth, Leith is located in northeast Edinburgh and has a rich maritime and industrial history. It has been the city's port since settlement and until 1920 was a separate town to Edinburgh. Following WWII, the area gained a reputation as a rough area but in the last decade, Leith has become a hugely popular area, thanks to major regeneration efforts.
Beyond Trainspotting
Most commonly known for featuring in the hit film 'Trainspotting' as one of Edinburgh's less salubrious areas, large levels of investment and a beautiful riverside setting has seen Leith recently named one of "one of the coolest neighbourhood's in the world" according to Timeout. Where once you might bump into Begbie and the boys, today you'll be more likely to bump into a graphic designer on their way to CrossFit.

Intense Regeneration
Behind the tide of gentrification, there have been clear efforts made by the Scottish government to regenerate the area. Scotland's largest government building, Victoria Quay, dominates the skyline and was the first step towards two decades of intense urban renewal across Leith. Major attractions such as Ocean Terminal and the Royal Yacht Britannia have consistently drawn tourists and locals since opening. Countless residential developments, new business hubs, and coworking spaces have filled Leith with a buzzing population of young professionals looking to put Leith on the map.
Source:Citylets Q1 2019
Booming Rental Demand
The explosion in development and regeneration has seen growing numbers of young professionals looking for suitable letting properties so they can live in Leith. The average rent for a two-bedroom flat is a healthy £851 pcm, according to CityLets. Two beds in new developments such as the Ropeworks achieving £1-100-1,200pcm. As renters move to the area, so do investors looking to achieve yields no longer readily available in historically popular areas of central Edinburgh. As competition has heated up between first time buyers and investors for homes, rents have grown by 5% year on year since 2013, with the average two bed flat taking only 26 days to lets.
Shoreline dishes
All that buzz means that if you're a foodie, Leith has you covered. At its heart is the sun-soaked Shore, with popular brunch places such as Toast or Finn & Bear to start the day, with artisan coffee and poached eggs galore. You can then stroll around the Saturday Farmer's Market to pick up freshly baked bread or knickknacks made by Leith locals. You are spoilt for choice for lunch and dinner options, with numerous restaurants serving freshly caught local produce, with gorgeous views that provide the perfect setting to watch the sun go down over the water. If you're feeling fancy, renowned chefs Martin Wishart and Tom Kitchin have Michelin star restaurants a stone's throw from the Shore.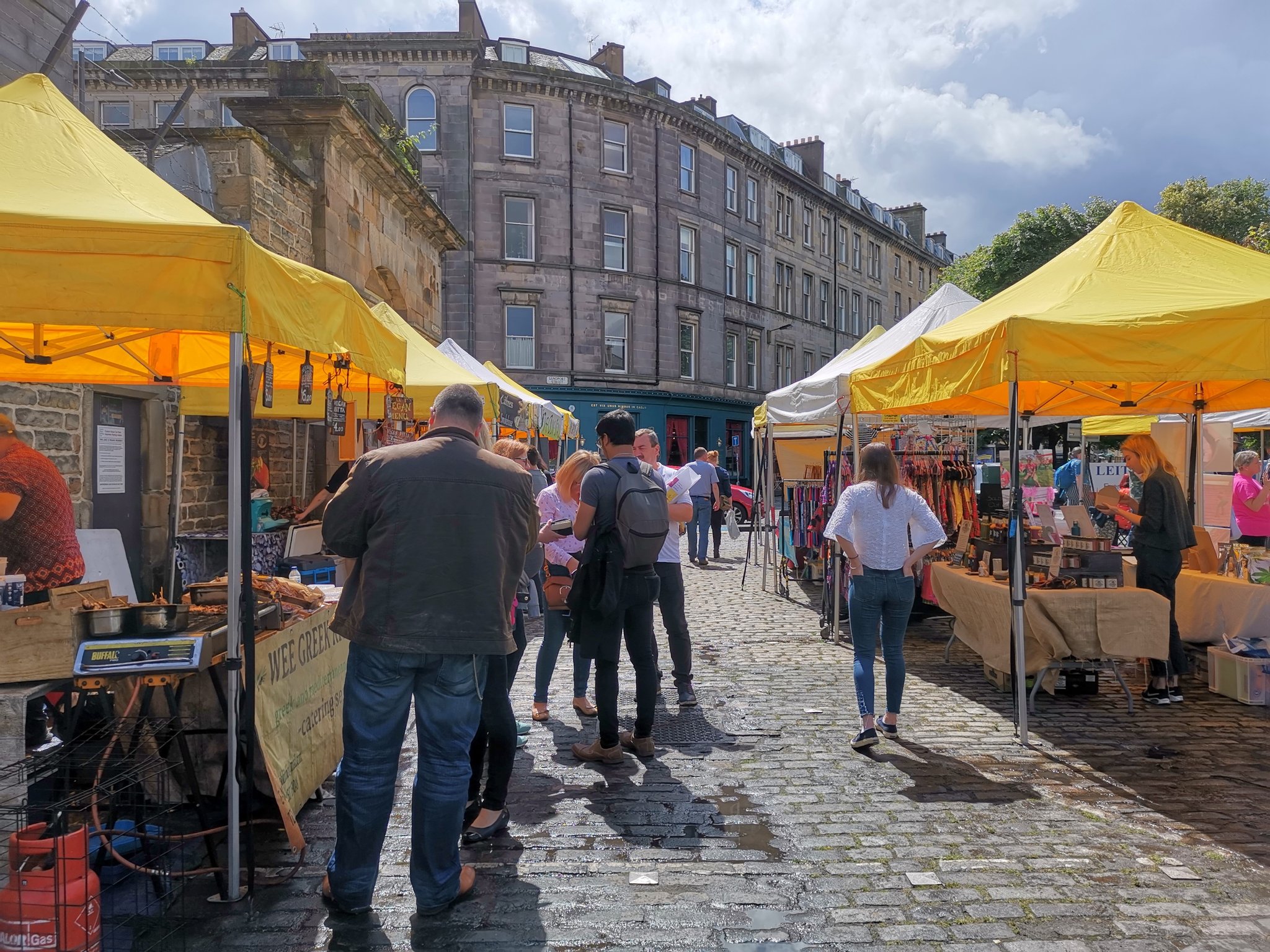 New 'Locals'
To wash down all that food, Leith also offers plenty of new and established drinking haunts. Take a step back in time with a pint of real ale by the water at Malt & Hops, watch the rugby whilst enjoying a Guinness at Teuchters Landing, or get your face printed onto a cocktail at the Barologist. The masterminds behind Panda & Sons have launched their latest offering at the bottom of Easter Road, Nauticus. Whisky lovers will gravitate towards the Scottish Malt Whisky Society venue, The Vaults. The Vaults has been a commercial premise since the 18th century and used to be a wine warehouse.
With the tramline now set to extend into Leith, this vibrant and emerging neighbourhood will be even more accessible to Edinburgh's locals and its tourists in the coming years.