At Edinburgh World Heritage, we're responsible for conserving and restoring what is known as the 'historic built environment', which encompass all the traditional buildings, gardens and parks in the World Heritage site. Many people are drawn to these buildings for their beauty and heritage, but it is sometimes difficult to know a Georgian town house from a Victorian tenement.
In this guest blog, we've pulled together some of our knowledge to help you get to know the features of traditional buildings in Edinburgh.

When was it built?

Knowing when a property was built is an easy first step towards identifying its period features.
If you're a buyer, ask the seller or the agent. As part of a sale, the seller must complete a 'Seller's property information form' which may contain the property's age.
Anyone can search the land register for free on the Registers of Scotland.
Check with your local authority to see if your building is listed, or if it is situated in a conservation area, like the World Heritage site
If you're an owner, the home report may say how old the building is, or contact your local authority, who may have a record of when planning permission was granted.
Search the street or neighbourhood online. This may be an easy way for you to quickly discover when your home was built. This is particularly true of properties in the New Town, many of which were built in planned stages from 1767.
Ask the neighbours, who may have already done this work on their own home.


What does it look like?

Take a closer look at some of the architectural features of the property.
Sash and case windows: these windows began to appear in Edinburgh in the late seventeenth century, and there are key differences between the small glass panels of the Old Town, and the larger plate glass seen in the New Town. For more details see Historic Environment Scotland's short guide.
Stonework and exterior finishes: traditional buildings in Edinburgh were often built of sandstone, acquired from quarries at Craigmillar and Craigleith, and some traditional buildings were finished with a lime harl or limewash to protect them. Stonemasons often provide inspections and identifications for traditional buildings if you are unsure.
Ironwork: door furniture is a very important part of any historic building. Though not many have survived, they can be sorted into pre-Georgian, Georgian, and Victorian. More details on these features can be found in our guide to ironmongery
Roofing: in Edinburgh, local by-laws insisted upon fire-proof materials from 1621. After that, all buildings in the High Street had to be roofed in slate, clay tile or lead. Old Town roofs from this period are steep pitched, timber-framed, and predominantly covered in local Scots slate, whereas those from the 17th century or later may have clay pantiles. In the New Town, roofs were hidden from view behind the wallhead or parapet, or later, stone balustrading, but they also would have been covered with Scots slate. Our guide to roofs contains lots of information for property owners.
Paintwork: traditional buildings often have specific types of paintwork in many areas from external walls to common stairs. Our guide to paintwork looks at how to identify and approach this in traditional buildings.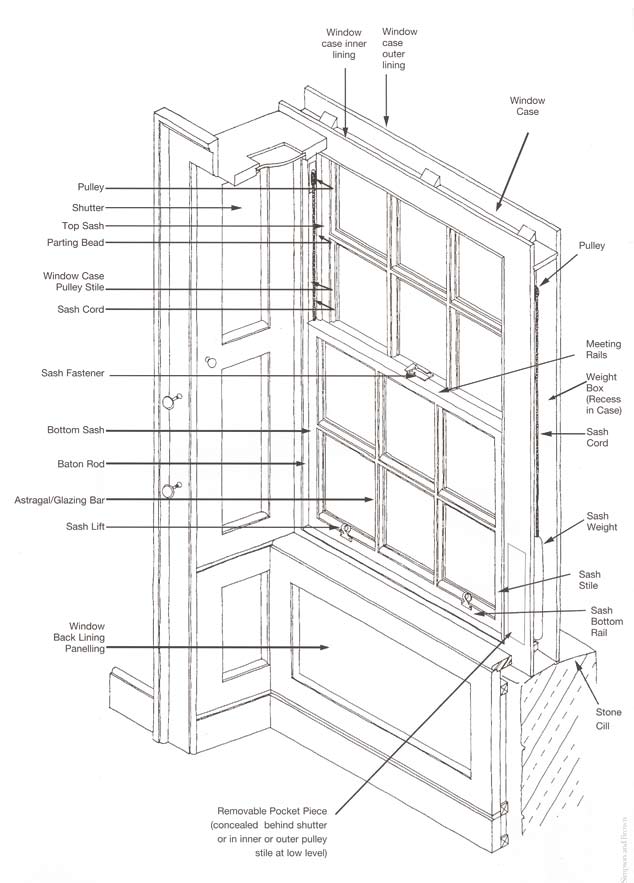 Consult an expert

You don't need to know the exact shade of paint used on Georgian ironmongery to get a good idea of the period features of a property. There are plenty of handy guides and resources available at your fingertips, including: