Darnick Tower is almost six hundred years old, with walls three feet thick. A king has stood on its battlements and ghosts are said to flit through the grounds. It was built for the Heiton family in 1425 and has never been for sale until now.

Now the last living descendants of the family from Normandy who made their home near the banks of the River Tweed at Melrose have said goodbye to their ancestral home.

Considered one of the finest examples of a Borders peel tower, it has remained the property of the same family for centuries despite wars, strife, taxes and attempts by Sir Walter Scott to purchase it.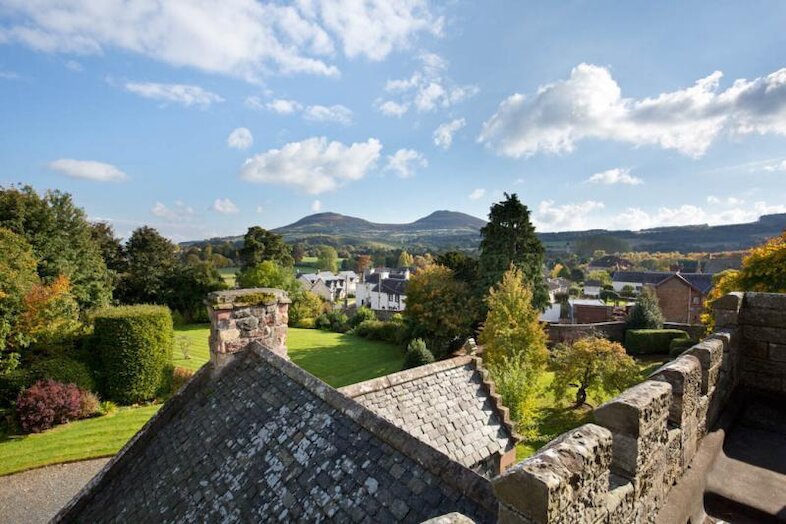 Fionna Heiton, who inherited the A listed property from a distant relative, divides her time between New Zealand where her children are at school and Nepal where she and her partner Durga Aran run First Steps Himalaya, an educational charity.

Castles can attract a stampede of interest but many would-be buyers are left wondering how to create a workable modern home – particularly if the property is listed. But Ranald Boydell, an Australian–born architect who now runs his own practice in nearby Galashiels, says with a little imagination and a relatively modest budget of £100,000, Darnick Tower could be transformed into a house for the 21st century without losing any of its integrity and historical appeal.

"Historic buildings have always captured our imagination, with dreams of what they once were and what they might become but sometimes people are daunted by the task. "

The Tower, which had been let for more than 40 years, is in good structural order but the inside is problematic. Rooms have been divided into awkward spaces reached by a warren of corridors and stairs, there is no inter-connection between the east and west wings on the second floor and the uppermost space, the old armoury in the roof of the peel tower, can only be reached by a spiral staircase which opens onto the battlements.

Boydell says these issues could easily be overcome. Modern dividing walls on the ground floor could be removed, creating a large kitchen/dining/family room which is the hub of today's family homes. The first floor bathroom could be turned into an en suite for the master bedroom while the two separate parts of the property could be linked by a new door on the second floor. The old armoury, arguably the most dramatic room in the place, could be reached by a new internal stair.

With new services and utilities, this would transform the property and make it a practical, four bedroom family home inside a timeless pink sandstone exterior. And if more space was required, Boydell does not envisage too many difficulties.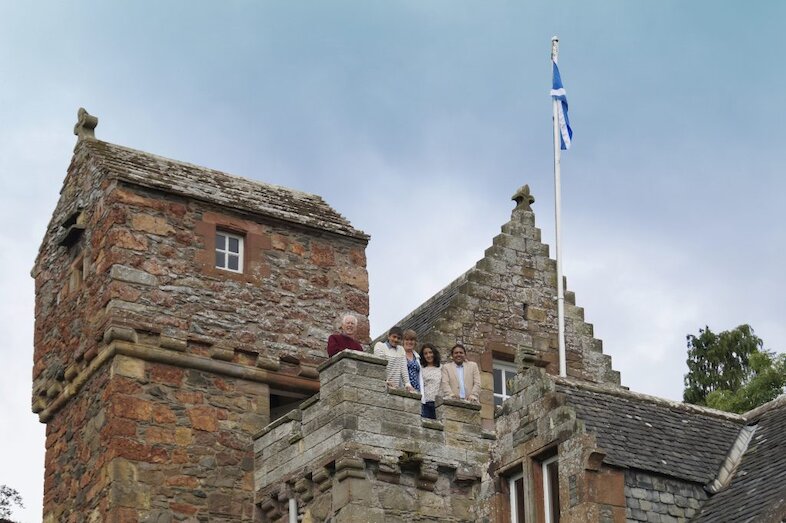 "I believe it would be possible to get planning approval for an extension, even with its A listing. This could range from a very modest addition to the rear, enough for a boot room, boiler room and back door to something far more substantial like a modern open-plan living space leading directly into the garden."

"To acquire a piece of Scottish history and have it brought up to date all for the cost of a two bed flat in Clapham seems a very good deal," said Fionna Heiton this week.

Offers over £695,000