Bearsden is one of the most sought-after areas of Glasgow and has long been a leafy, secluded haven just a stone throw from the Glasgow metropolitan area. It became a very popular residential area in the 19th century with businessmen and merchants who desired tranquillity and comfortable living within easy commuting distance from Glasgow City Centre. The area is still prized for that splendid location and commuting links.

Rettie & Co.'s Research Department have concluded their analysis of residential sales data for the key areas/postcodes covered by our branch in Bearsden. Despite the political jousting, a hallmark of 2019's news, the forthcoming General Election and the continued prospect of Brexit, the market in these prime, Greater Glasgow districts remains very active. A steadfast and healthy supply of buyers (demand) provides a motivated focus upon a frustratingly moderate level of sellers (supply).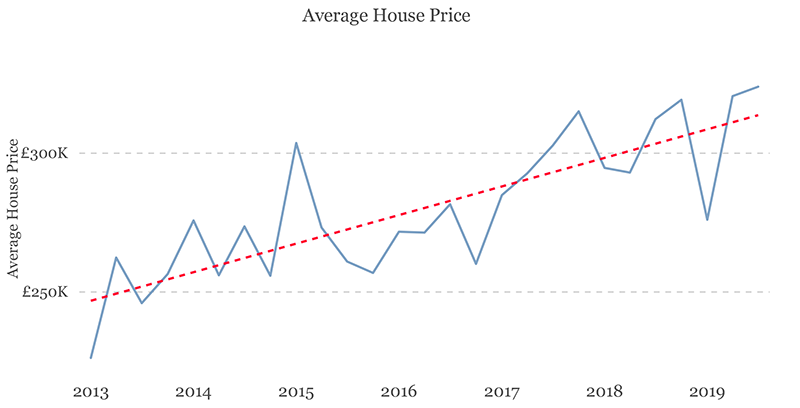 Our Bearsden office represents, primarily, the suburbs of Bearsden (G61) andMIlngavie (G62) but also the south Stirlingshire villages of Blanefield/Strathblane, Killearn, Drymen and Balfron (G63). Sales volumes (for the whole market) have, for the year ending September, 2019, shown a 1.1% reduction in the number of properties for sale across the three postcodes, resulting in a near 2% average price increase, to £323,964, over the period.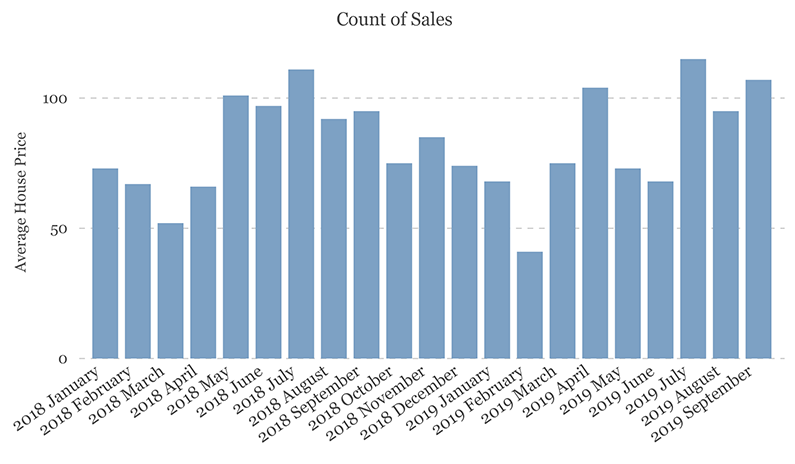 Bearsden, where sales volumes have constricted (-2.3%), shows an average sale price, over the twelve months, of £335,470 but with a more healthy average of £357,774 for those sold in Quarter 3 (July – September). See graph below: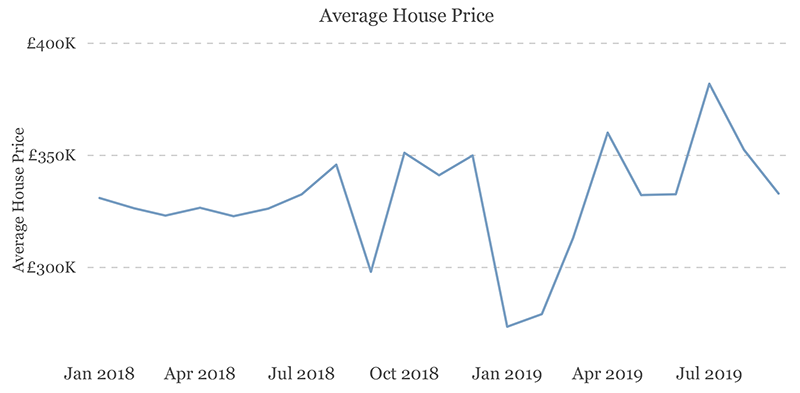 ---

Milngavie's average numbers are surprisingly modest, by comparison, at an average YTD value of £274,918 but this, undoubtedly, is skewed by Milngavie's quite large ex-local authority sales stock (some 28% of total sales being between £100,000 and £200,000), moderating the "overall" average figures. See graph below: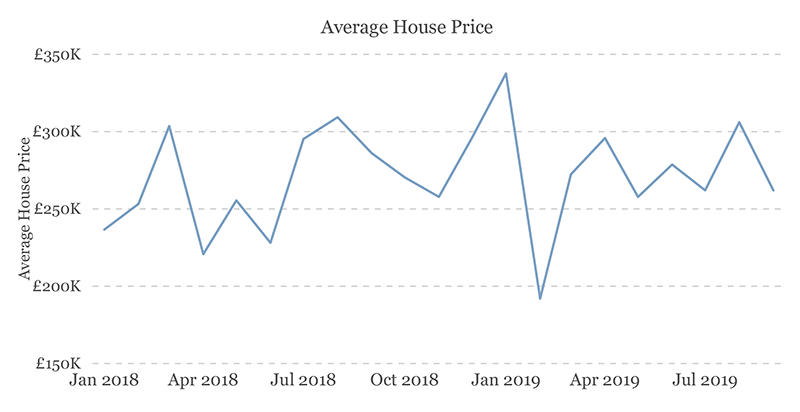 Perhaps, not unexpectantly, the main supply of stock falls within the range of £200k to £400k, with this price band accounting for some 52% of all sales across all areas and for Bearsden, specifically, (55%) and Milngavie (50%).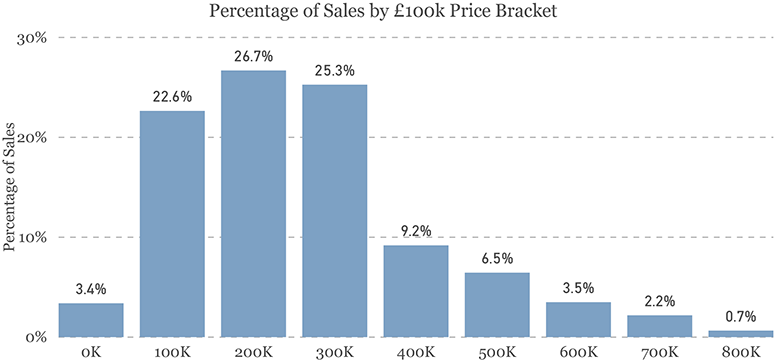 The clear message underlying our analysis is that there is a severe restriction of stock which, as those active in the market will know, is resulting regularly in property sales that have closing dates with multiple bidders. The conclusion is that, despite the time of year, the political headwinds and the U.K's. future economic relationships, there is a clear opportunity, currently, for those contemplating a move to make the most of selling when you would be amongst one of the few and not one of the many.
---
For those looking to move you will find that we at Rettie, who have the data analysis to keep our fingers on the markets pulse, are here to help you on your property journey.

If you are looking to buy or sell property in Bearsden and the surrounding area, please don't hesitate to contact our Bearsden branch.