Why are Scotland and the North of England so attractive to property investors from outside of the UK?
Scotland and the North of England are increasingly desirable locations for applicants buying property from overseas. In 2021, the Rettie & Co. website was visited by 2.2 million visitors, including 198,000 (9%) international visitors.
Properties in the UK currently represent an excellent investment as house prices continue to grow month on month and year on year. In February 2022, house prices in Scotland rose on average by 7.5% from the previous month, and 8.1% in the year on year statistics. In the North of England house prices rose by 2.6% between January and February 2022, and 6.4% in the year on year statistics. This represented the biggest monthly jump in house prices recorded by Rightmove in more than 20 years, and the highest annual rate of growth since September 2014.*
*Rightmove, February House Price Index, 2022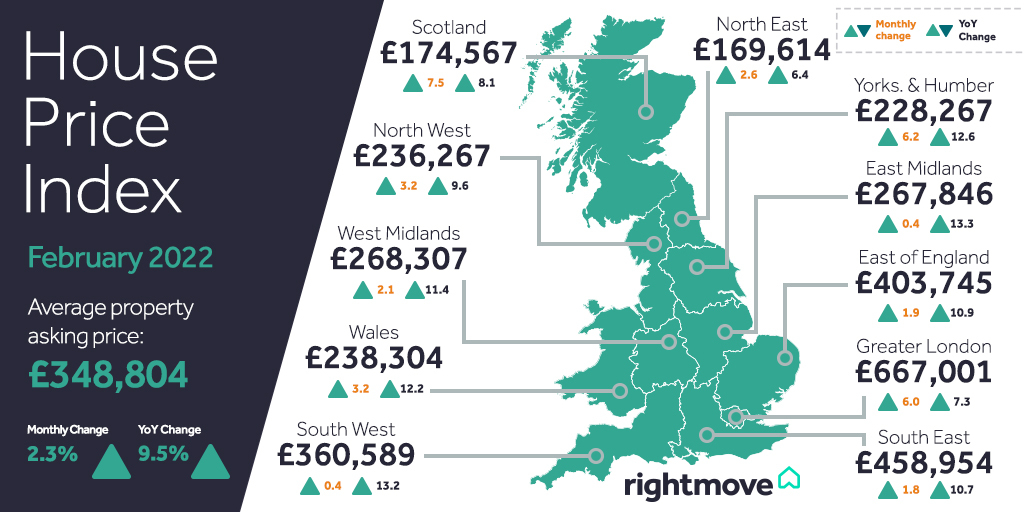 The market is extremely competitive and there are more potential buyers looking to buy and invest than previous years. According to Rightmove the number of applicants in February 2022 sending enquiries to agents is 16% higher than in February 2021.
The Rettie & Co. sales team are well-versed in speaking to an international audience. We have over 23,000 applicants looking to buy a property on our database, many of whom are based overseas and we have regular contact with these prospective buyers. Knowing that this is a strong audience for investing and relocating, we run international social media campaigns with a particular focus on key expat communities looking to invest or relocate in the UK including the USA, Canada, Middle East and the Far East.
Edinburgh is often cited as a prime location for overseas buyers to invest. In a report published in 2021 by Colliers Edinburgh took the top spot for residential investment in the UK as a result of strong economic performance and demographics. The study recognised the Scottish city's strong economic fundamentals, high quality universities and solid house price growth. The city's population is forecast to grow at an average rate of 1.2% until 2030 and the economy continues to grow accordingly with average earnings in Edinburgh topping all other UK cities outside of London at over £35,000 per annum.**

**Rettie & Co. Research Team October 2021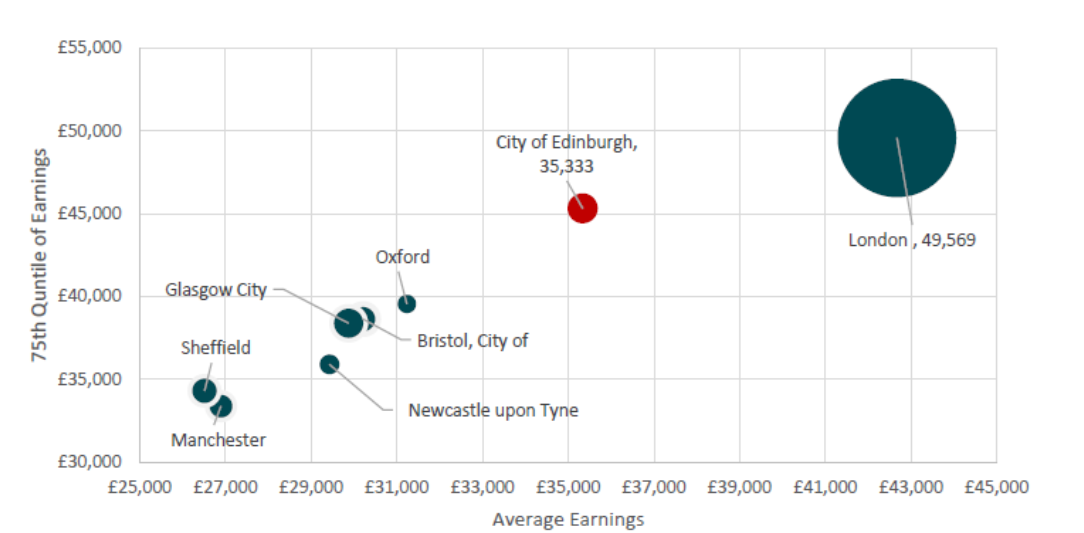 Additionally, Edinburgh has been identified as the UK's most 'liveable' city for expatriates, and the 17th overall globally, in an annual study commissioned by ECA International. Factors evaluated in the study included climate, health services, housing and utilities, leisure facilities, infrastructure, political tensions, personal safety and air quality amongst others.
Max Mills, Director of Residential Sales at Rettie & Co. in Edinburgh commented:
"Edinburgh is a thriving capital city, and benefits richly from strong businesses in financial services, digital and technology industries that bring not only huge economic advantages to the city, but also a growing population of above average income earners.
We are witnessing an increased interest in residential sales in Edinburgh from overseas buyers, as the city offers strong investment opportunities, employment opportunities and world-recognised cultural heritage making it a very attractive place to live and/or invest in."
Rettie & Co. are unashamedly proud of the fact that we are headquartered in Scotland's capital Edinburgh, with city offices in London, Newcastle and Glasgow. Being located in the very areas we are transacting within and having teams who've spent their lives living and working in these places, gives us a distinct competitive advantage and enables us to say with integrity that we genuinely do possess 'local knowledge with international reach'.
Overseas buyers don't need a multinational, multidiscipline property company to tell them what is available, when they can contact us directly and find out first hand. After all, an international suite of offices does not create an international pool of buyers.​​​​​​