2019 has already proven to be a busy year in the Scottish property market. The property market has hit an 11-year high, debunking initial fears that Brexit might bring the entire market to a halt. Jamie McKenzie, Account Executive and Property Specialist at Bruce Stevenson, recently took time out to ask Karen Turner, Director of Lettings at Rettie & Co. about her views on trends and the way that this particular sector of the market is likely to move.
How has the Scottish private rented sector (PRS) performed so far in 2019, particularly in Edinburgh?
Edinburgh has performed well for the year to date. Demand remains high for one-bedroomed flats. While two-bedroom flats are always popular for sharers, the market has been slightly flooded with them this year and they are taking marginally longer to let. However, the right property, correctly priced, and in a good location will let. The prospective tenant has a wide variety of properties to choose from and they are often indicating interest in more than one property at a time.
There has been a number of changes within the Scottish lettings sector in the past 12-18 months, including a new Code of Practice, new tenancy agreement and letting agent registration. How do you think these have improved the sector since they were introduced?
The sector has reacted well to the changes. It is a positive step that agents have had to adapt and change to ensure that they continue to comply whilst offering high levels of service to their landlords and tenants. However, the change has been too much for some agencies and many have sold on their business or closed completely. I feel that we will continue to see this evolve over the next few years. For some agencies, selling on is their exit strategy into retirement.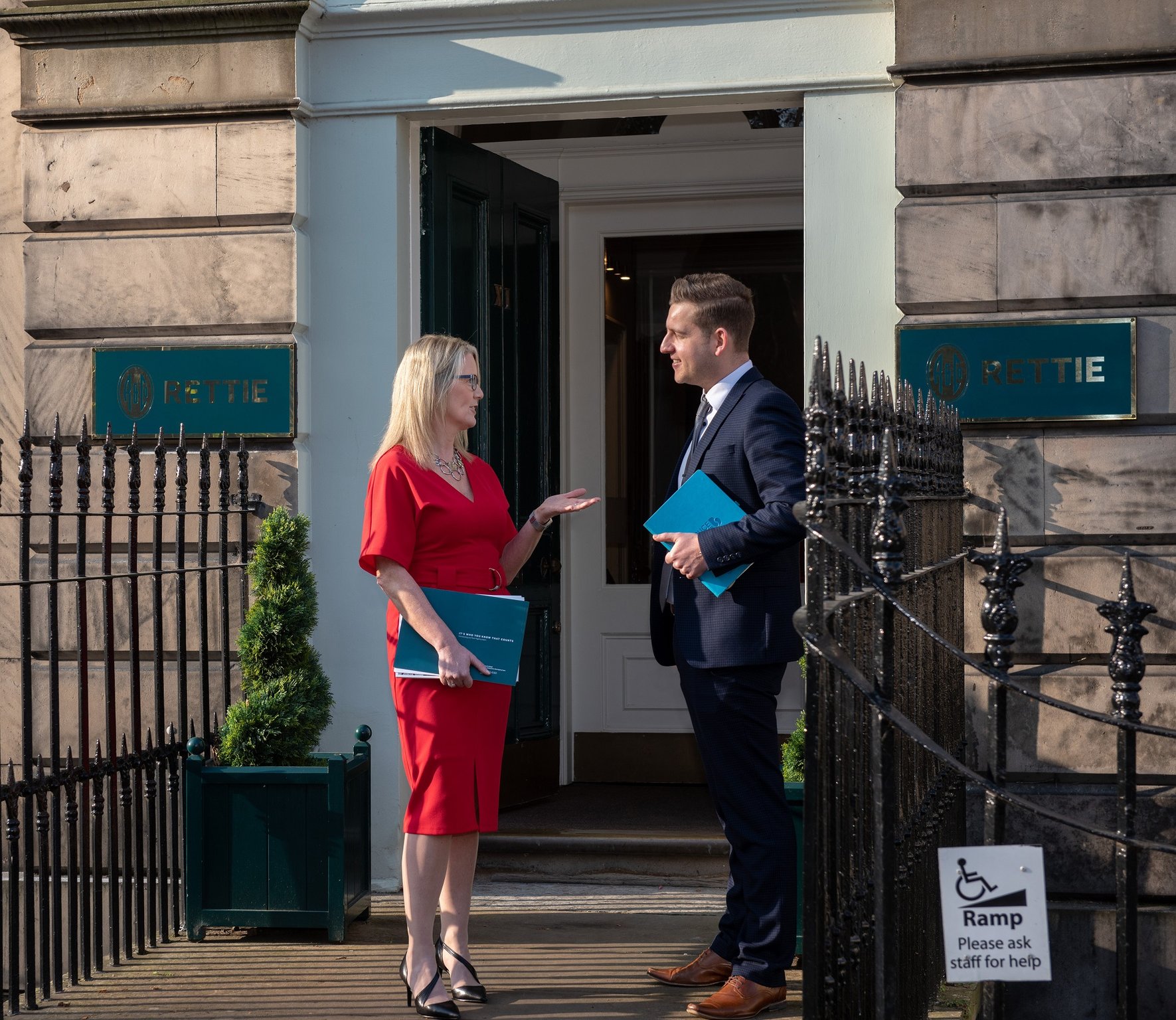 It's been well documented that there continues to be a shortage of housing across Scotland. Is this having an impact on the PRS, and if so, what could be done to increase the number of properties/landlords coming on to the market?
There is no doubt that Scotland is way behind on what it needs to deliver by way of new housing. There needs to be more collaboration with investors, developers, and local authorities to ensure that they build more and at a faster pace to meet the current and, more importantly, future demand. We have been involved in mid-market and built to rent developments in Edinburgh and the demand for these properties has far outstripped the supply. We had in excess of 4000 applications for over 240 properties.
There's been no lack of coverage on the number of short-term lets currently on the market in Edinburgh. What effect, if any, is this having on the PRS?
The rise of Airbnb and short-term lets has been significant in Edinburgh, and in a report Rettie & Co. carried out for the City of Edinburgh Council, it was estimated that around 10% of PRS stock in the city has moved to short-term rentals; this figure is much higher in popular areas such as the City Centre, New Town, and top of Leith Walk. These areas were traditionally popular with PRS tenants, for many of the same reasons as they are desirable for Airbnb, and this has decreased supply and increased competition amongst tenants for properties in these neighbourhoods, pushing demand into other areas and leading to rental inflation. With short-term rental occupancy rates of 40-50% equating to a year's PRS rental in many locations, the financial case is clear. Unless legislation is introduced, competition between the sectors will continue in many neighbourhoods, reducing supply and supporting greater competition and rising rents in these and neighbouring areas.
How do you see the market potentially performing given the amount of ongoing political upheaval?
The on-going political uncertainty surrounding Brexit has tempered activity in the housing market in 2019, however, this has been felt more acutely in the sales market, and south of the border with the Scottish, and specifically Edinburgh housing markets remaining comparatively positive. With a lower level of commitment than the sales market, the rental market in Edinburgh has seen limited impact from wider political factors as housing demand continues to outstrip supply and many of the underlying fundamentals which drive rental demand remain positive. Positive economic indicators, and announcements of inward investment and job relocations to Edinburgh, have kept the outlook within the city upbeat compared to other regions of the UK. Looking forward, these positive factors combined with undersupply of new housing look set to maintain demand in the rental sector.


Article originally published by Bruce Stevenson Insurance Brokers.