Our research shows that the Newcastle residential property market has surged over the last 3 years, with the total value of property sold more than doubling over the period 2012-15, fuelled by a 60% rise in transactions and a 40% rise in the average price.

Value of property sold in Newcastle upon Tyne is up 119% over 2012-15




"The Newcastle housing market continues to enjoy vastly improved trading conditions, having shaken off the effects of the recession. There is much greater demand than supply of property across the local authority, which in turn has been the main driver in seeing the marked upswing of 40% in the average house price since 2012." – Rob Taylor, Managing Partner – Newcastle office, Rettie & Co.

The main growth in transactions has been over £250k in the city, especially in the NE6 and NE7 postcodes

Much of this growth has been in the prime markets (over £250,000), especially in the areas of NE2 (including Jesmond and High West Jesmond), NE3 (including Gosforth and South Gosforth), NE6 (including Heaton) and NE7 (including High Heaton and Benton). NE6 and NE7 have significantly outperformed an overall rising market since the downturn.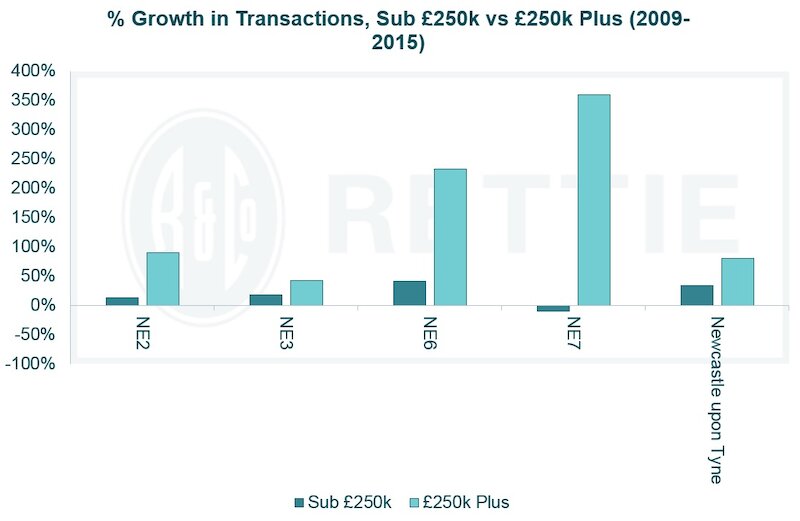 "The recovery in the general economy in recent years has fed into house prices and market activity, which we expect to continue over the next few years at least." – Dr John Boyle, Director of Research – Rettie & Co.

Click here to download Newcastle property market statistics.

Recent Successes

SOLD – Jesmond Vale Terrace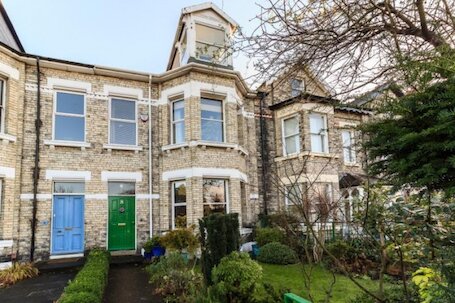 SOLD – Eslington Terrace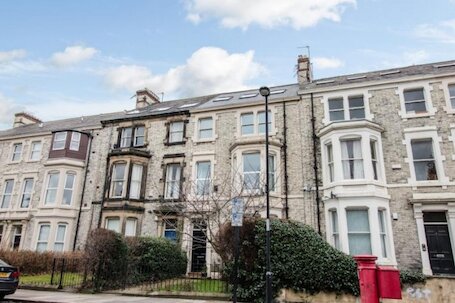 SOLD – Moor Crescent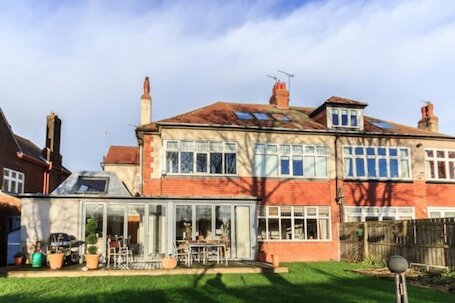 SOLD – Newlands Road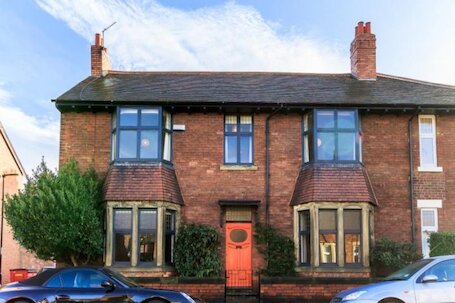 'A big thank you to Rob, Mary and Jo at the Jesmond office for helping us sell our house in Newcastle. They have all been incredibly helpful and professional in the process with regular updates to keep us informed along the way. I would not hesitate in recommending Rettie to my friends and family' – Mr & Mrs Allan




*Valid on all valuation requests in Newcastle until 30th May 2016. Please quote 'Rettie Research' when calling. Terms & Conditions apply.