Rettie & Co. have produced a Quarterly Report on the Scottish Farmland Market.
Headlines
As more Scottish acres are brought onto the market and supply comes back in line with demand, the prices paid by prospective farmland buyers will be further affected by impending lower subsidy payments as well as deflated commodity prices.
Much of the new CAP regime remains to be clarified and uncertainty is not helpful to any property market.
Despite Scotland's record cereal harvest in 2014, commodity markets have continued to drift providing a challenging outlook for 2015 and 2016.
Rettie & Co will be attending the Fife and Drymen shows in May, the Haddington show in June, the Border Union Show in July and the Kinross, Peebles and Glendale shows in August as well as the Scottish Land and Estates Spring Conference.


AVERAGE LAND VALUES – £/ACRE FOR 2014, BY AREA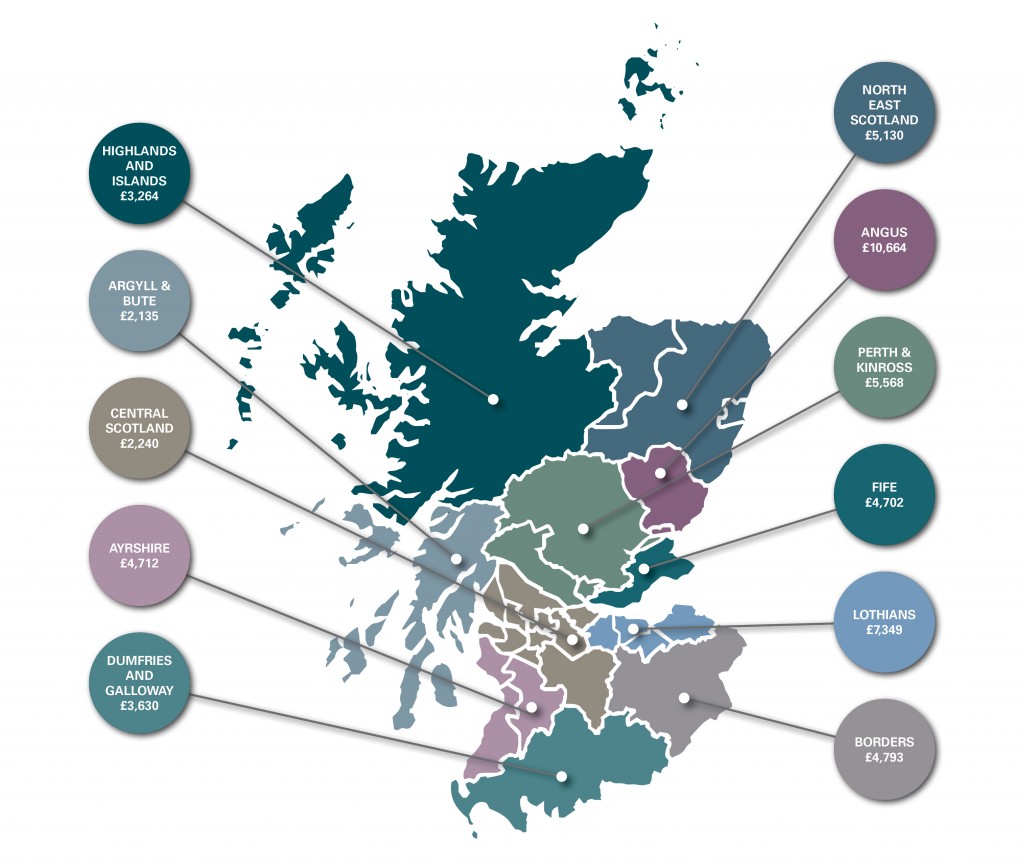 A striking difference in value between Eastern and Western counties.