Navigating the Choppy Waters of the Mortgage Market
The calm waters of the mortgage market over the last decade or so have got far choppier in recent months.

The very low interest rate environment from the mid-2000s now appears to be at an end as inflationary pressures, predominantly arising from the energy crisis, have led to a sharp rise in interest rates, with mortgage rates being correspondingly affected.

In an historical context, base rates at 4.0% are not at all unusual. Over the 300-year plus history of UK interest rates set by the Bank of England, the average rate is 4.65%, and the low rates of the last ten years are very much an anomaly.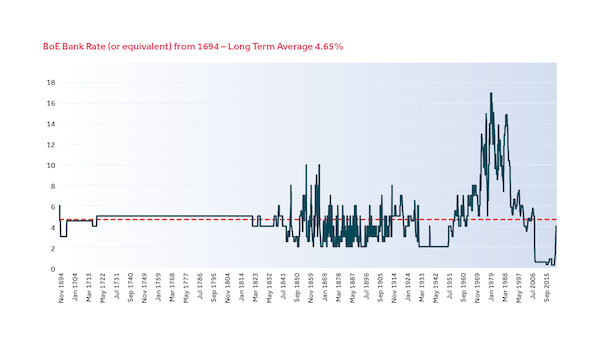 Markets have settled from the drama of the Kwarteng Mini Budget in September 2022, when expectations were of interest rates moving to around 6% within the next year to 18 months. The Hunt November Autumn Statement has soothed the market and expectations are now that interest rates will peak at around 4.3% at the end of 2023/start of 2024 and start coming down over 2024.